Featured Poem • January 2018

Summer Rain
Cassandra Rose Clarke

reminds me of a childhood home,
one year spent in a rental house where fruitless
banana trees grew thick around the front door.

In the hot afternoons I slipped into the
green shadows they created, damp soil sticking
to my bare legs. I was eight years old

and the world made promises of magic that
it couldn't keep. Magic I found among the oil-slick
leaves of those banana trees, certain I had 

discovered the entrance to fairyland, to Narnia, to
any world that was not this one. Magic I lost
years later in catechism and science classes.

But now the summer rain blows in sideways.
The backyard of this house I own is green and gray
like the cavern I carved out of soil and banana leaves

twenty-five years ago. The rain is full of so much weight
that the mandarin trees, laden with unripened fruit,
bend beneath it like an act of supplication. 

I bend with them.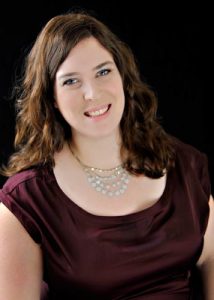 Cassandra Rose Clarke grew up in south Texas and currently lives in a suburb of Houston, where she writes and works for a local literary arts nonprofit. She holds an MA in creative writing from the University of Texas at Austin, and in 2010 she attended the Clarion West Writers Workshop in Seattle. Her work has been nominated for the Philip K. Dick Award, the Romantic Times Reviewers' Choice Award, and YALSA's Best Fiction for Young Adults. Her latest novel is Star's End, out now from Saga Press.


If you've enjoyed what you've read, please consider pitching in to keep us going. Your donation goes toward future content.