Featured Poem II • July 2016

Mirror to the Other Side
Christina Sng


Through the mirror
I saw him, translucent
In the forest,

Tiny form bent
Over a dying fawn,
Bringing it back to life.

"So what do you think of
Our Mirror to the Other Side?"
The saleslady asked.

I nodded and smiled, never
Taking my eyes off my boy.
"I'll take it."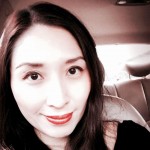 Christina Sng is a Rhysling-nominated poet and writer. Her work has received several Honorable Mentions in the Year's Best Fantasy and Horror. She is the author of three chapbooks and her first full-length book of poetry, A Collection of Nightmares from Raw Dog Screaming Press, is slated for late 2016. Visit her online at www.christinasng.com.



If you've enjoyed what you've read, please consider pitching in to keep us going. Your donation goes toward future content.


Or subscribe to the e-book edition to read the full issue in one go and support Mythic Delirium.