Featured Poem II • August 2016

Million-Year Elegies: Edmontonia
Ada Hoffmann

You preach against an excess
of armor, the spikes at our shoulders,
the hardened carapace dragged along
lest fangs or grit get through.
Of course this is foreign to you,
the soft-furred ones, who groom and purr
and forgive. You want to understand us.
You want us to roll on our bellies,
defenseless—

		         (—in a world
of soft grasses, an imaginary
haven of murmurs and lightest
caresses—)

		   —you see thickness
as guilt, as giving up.

But watch as we spar on the shores.
Hear the bellow of victory, the rough
thumping roll down rocky slopes. Watch us burst
and shrug through the underthorns
of the thickening woods. Watch the clash
which is joy because we may clash and clash
again, the bold heavy beat
of a heart that knows weight and grins
in its midst. You who can taste
each other's skin, you do not know
the intimacy of shared armor, shared sharpness,
shared strength.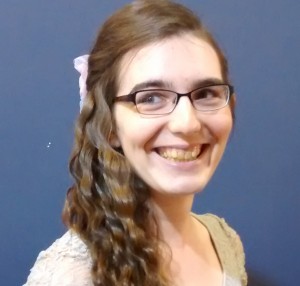 Ada Hoffmann is an autistic computer science student from Canada. Her poetry has appeared in Strange Horizons, Stone Telling, and Goblin Fruit, as well as the Imaginarium 4 year's-best anthology, and has been nominated for the Rhysling Award. You can find Ada online at ada-hoffmann.com or on Twitter at @xasymptote.
She writes that "The 'Million-Year Elegies' series is a work in progress in which I try to write poems about as many dinosaurs and other paleontological creatures as possible. I have always loved dinosaurs, and I firmly believe that they are not just for kids! Adults can be fascinated by ancient life and its diversity, too.
"Edmontonia was an armored dinosaur similar to Ankylosaurus. When I wrote this, I had recently encountered many well-meaning Christians who seemed to view sensory defensiveness as a spiritual defect of a sort. Some of my frustration about that went into the poem. Other parts of the poem are pure fantasy; after all, I am not really nearly as tough as an Edmontonia in real life."


If you've enjoyed what you've read, please consider pitching in to keep us going. Your donation goes toward future content.