Featured Poem II • March 2018

Porphyria's Other Lover
Cassandra Rose Clarke

In the spring, wildflowers grew 
so tall they covered the gravestones,
and the air was so thick with pollen 
that I thought I knew what it felt like
to be her, the air trapped in my lungs 
by a braid coiled tight around my throat, 
as tight as her embrace. The first time
I saw her I took her for sunlight, as bright
and transparent as desire. A prism among 
the wildflowers, an optical illusion. 
But she was as real as death. Her touch
left me shivering, a respite in the heat 
of the afternoon. Her kiss drew time
out of me like a breath. I didn't notice
when spring vanished, when the wildflowers
burned away, when the world died for summer 
because I had already died for her
in the golden grasses of her grave.

She pinned me like a butterfly,
displayed me like a sculpture, then
left me to shine in the bleached-bone sun
the way all ghosts shine.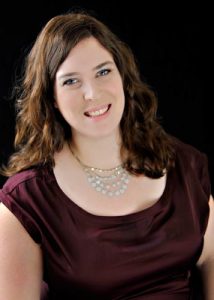 Cassandra Rose Clarke grew up in south Texas and currently lives in a suburb of Houston, where she writes and works for a local literary arts nonprofit. She holds an MA in creative writing from the University of Texas at Austin, and in 2010 she attended the Clarion West Writers Workshop in Seattle. Her work has been nominated for the Philip K. Dick Award, the Romantic Times Reviewers' Choice Award, and YALSA's Best Fiction for Young Adults. Her latest novel is Star's End, out now from Saga Press.


If you've enjoyed what you've read, please consider pitching in to keep us going. Your donation goes toward future content.