Featured Poem VI • April 2018

This Is for the Times
Davian Aw

when they looked on at the twin suns setting 
with nighttime slowly conquering the sky
and the only light was a band of gold
slipping softly behind the distant trees

when they were little more than silhouette
dark shapes that stood by the river's edge and
the only sounds were the water running
and the horns of ships bidding land goodbye

when the warmth of the day turned to night cold
and their hair was rustled by the cool breeze
that whispered softly of tales unknown yet
and adventures that would come soon, unplanned

when in the heavens the stars were shining
in alien constellations up on high
each home to new worlds of numbers untold
each of those home to new lands and new seas

when the tide was rising and they got wet
and they left the river's edge hand in hand.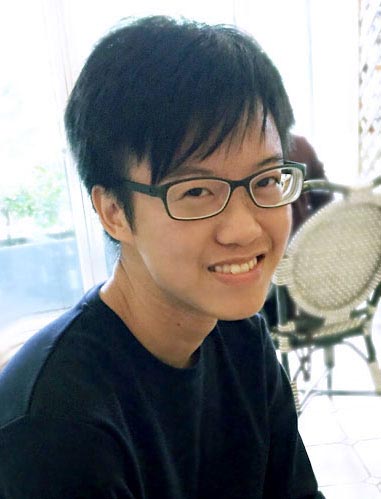 Davian Aw lives in Singapore with his family and used to have a pet cactus named Arthur. He grew up wanting to write novels and make movies, but instead ended up selling a lot of poetry and being nominated for the 2018 Rhysling Award. His writing has appeared in Strange Horizons, Abyss & Apex, Not One of Us, Star*Line and LONTAR: The Journal of Southeast Asian Speculative Fiction, among other publications. You can find some of his work at https://davianaw.wordpress.com.


If you've enjoyed what you've read, please consider pitching in to keep us going. Your donation goes toward future content.