New review for BONE SWANS + Mind Meld + BEST HORROR recommended reading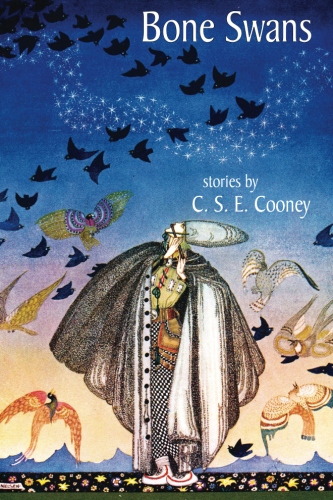 Another praise-filled review has appeared for C.S.E. Cooney's debut fiction collection Bone Swans, this one from prolific book blogger Little Red Reviewer:

Claire Cooney's writing style is lyrical, playful, poetic, and gleeful. It reflects the pure joy she gets from the act of storytelling. You know that look on a child's face when they're telling you a new joke they've learned? they get this "boy are you gonna love this!" look on their face? You almost don't want to hear the end of the joke, because you want that child to be that happy forever. that look on their face? That moment is what Cooney writes. You don't want the story to end, because you don't want that feeling of gleefulness to end. To sweeten the deal, she writes prose that begs to be read out loud, offers up word plays and alliterations, and her metaphors shamelessly flirt with the literal. This is prose that would tap out its own rhythm if given a set of drums or a page of staff paper. The greatest trick Cooney ever played is convincing the world that storytelling like this is easy.

Read the entire review here, it's wonderful.

Little Red (a.k.a. Andrea Johnson) also asked Cooney and I to participate in an SF Signal Mind Meld forum about The Weird, with Ann VanderMeer, Laird Barron, Lucy Snyder and many others. You can read that here.

Last but not least: congratulations to the contributors to last year's issues of Mythic Delirium who landed on Ellen Datlow's Recommended Reading List for The Best Horror of the Year 7.

Here they are, with links:

#SFWApro