August Mythic Delirium features are live: new works by Odell, Crow, Taaffe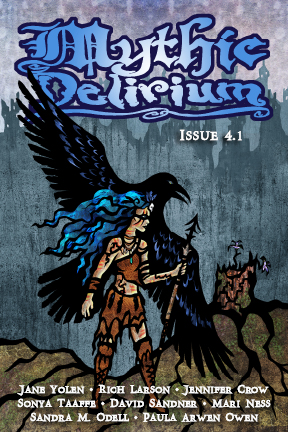 August brings the latest round of featured works from the current issue of Mythic Delirium.
"Resistance on a Park Bench, with Stale Bread and Ducks," Sandra M. Odell's askew take on the apocalypse, holds a resonant message and some tasty bread for the birds.
In "Other People's Tragedies," frequent Mythic Delirium contributor Jennifer Crow reflects on the difference between what's lived and what's observed.
Sonya Taaffe, another frequent Mythic Delirium contributor, touches on summer and the underworld in "On the Day When Dumuzi Comes Up."
Don't want to wait for the September features or the issues that come after? Here's how to read them well before they appear on the web.


Subscriptions
#SFWApro