February featured story and poems at MYTHIC DELIRIUM are live: Donohue and Cato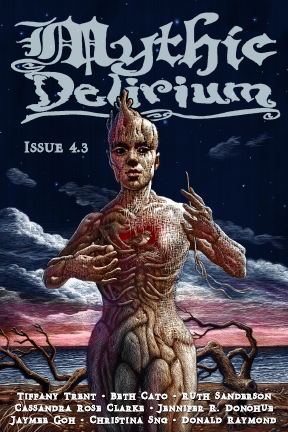 Our featured story and featured poems for February have gone live on our site.
Jennifer R. Donohue's "A Thing with Feathers" conjures a haunting vision of immense injustices and small acts of defiance.
Nebula Award and Rhysling Award finalist Beth Cato provides two poems this month. A woman resurrects herself in "This Body Made," the poem that inspired our spectacular cover art by Ruth Sanderson. In "After Her Brother Ripped the Heads from Her Paper Dolls," a bullied girl prepares to make a stand her foolish tormentor won't soon forget.
If you don't want to wait until March to read the rest of the current issue, it's available for $2.99 at Amazon and Weightless Books.
#SFWApro