Mythic Delirium Books to publish collections by Theodora Goss and Barbara Krasnoff in 2019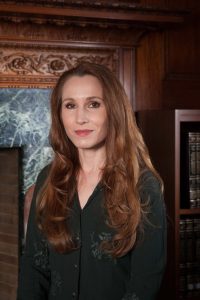 Mythic Delirium is proud to announce the acquisition of two new collections, Snow White Learns Witchcraft by Theodora Goss and The History of Soul 2065 by Barbara Krasnoff, both scheduled for release in 2019.
In Snow White Learns Witchcraft, World Fantasy Award winner Theodora Goss retells and and recasts fairy tales by Charles Perrault, the Brothers Grimms, Hans Christian Andersen, and Oscar Wilde. In these stories and poems, sometimes harrowing, sometimes hilarious, always lyrical, Goss re-centers and empowers the women at the hearts of these timeless narratives, much as her acclaimed novel series, The Extraordinary Adventures of the Athena Club, does for the classics of Victorian supernatural literature.
With cover art by Ruth Sanderson and an introduction by Jane Yolen, Snow White Learns Witchcraft is currently scheduled for a February 2019 launch.
In The History of Soul 2065, Nebula Award finalist Barbara Krasnoff has accomplished a stunning feat. This collection of interconnected short stories crosses many genres, spinning tales of sorcery, ghosts, time travel, virtual reality, alien contact, and epic, elemental confrontations between good and evil.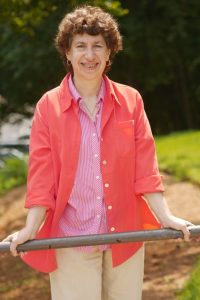 The book also spans past and future generations, telling the heart-breaking and heart-warming histories of two Jewish immigrant families, one from Eastern Europe, one from Western Europe, whose lives are intricately, mysteriously intertwined.
The History of Soul 2065, with cover art commissioned from Paula Arwen Owen, is scheduled for a July 2019 release.
Both of these writers have significant history with Mythic Delirium Books.
When Theodora Goss's debut appearance in Mythic Delirium magazine, the dark fantasy prose poem "Octavia Is Lost in the Hall of Masks," won the Rhysling Award in 2004, the victory was a first for both author (her first, but hardly her last, genre award win) and zine. Goss's poems appeared frequently in both the print and digital incarnations of Mythic Delirium, and in the MYTHIC anthology we published in 2006.
Barbara Krasnoff has contributed stories to the Clockwork Phoenix anthologies and to Mythic Delirium in its digital form — all of which are reprinted in The History of Soul 2065, including the title story, which was the concluding tale in Clockwork Phoenix 4, and "Sabbath Wine" from Clockwork Phoenix 5, a finalist for the Nebula Award for Best Short Story.
I look forward to sharing updates on both of these exciting projects as they move forward.
Top photo: Theodora Goss, courtesy Matthew Stein Photography. Bottom photo: Barbara Krasnoff, courtesy Ed Gaillard.
#SFWAPro