LATCHKEY by Nicole Kornher-Stace makes Kirkus Best of the Year list

I've already shouted this all over social media, but it's absolutely worth shouting about some more. Nicole Kornher-Stace's novel Latchkey (the first novel ever published through our imprint) has made Kirkus Reviews' prestigious Best YA Science Fiction of 2018 list.
We're thrilled for Nicole, obviously, and additionally pleased that we could help make this honor happen — a first for our imprint.
Yet it's not a first for Nicole. Evidence below:
There can't be much precedent for an author making this list with her YA debut, then coming back with a sequel released by a different publisher and making the list again. We are so proud!
So, to spell it out: Archivist Wasp by Nicole Kornher-Stace, which was one of the Best Books of 2015, has a sequel. It is called Latchkey. It is one of the Best Books of 2018. Check it out!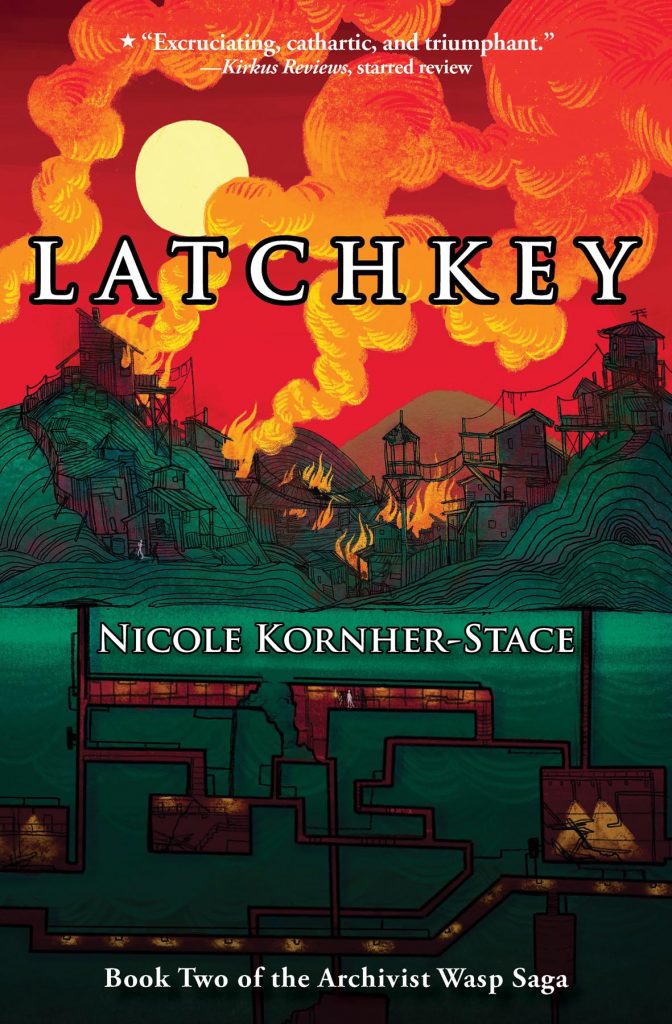 #SFWApro