LATCHKEY by Nicole Kornher-Stace makes Locus Recommended Reading List
The month of February began with the news that Latchkey by Nicole Kornher-Stace, the first novel ever released by the Mythic Delirium Books imprint, made the Locus Magazine 2018 Recommended Reading List in the Best Fantasy Novel category. Congratulations to Nicole! (Click here to see the entire list.)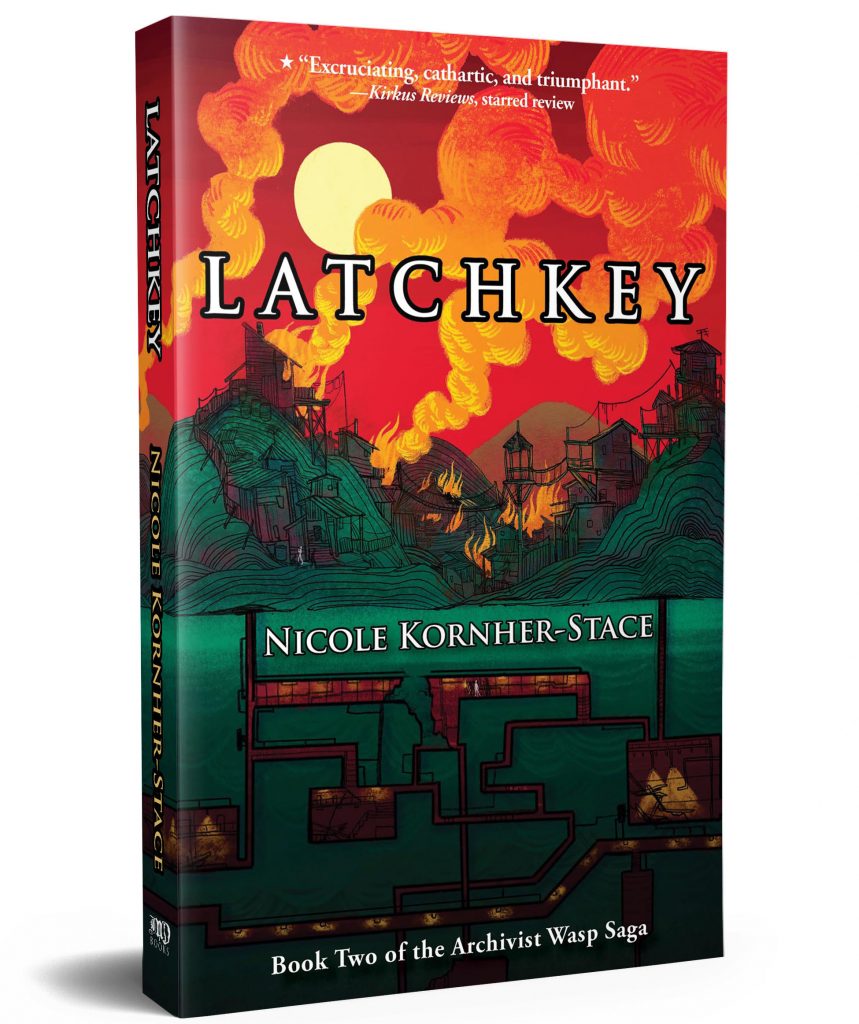 The listing means that Latchkey is also one of the books proffered to voters in the 2019 Locus Poll and Survey. This poll is used to select the finalists for the Locus Awards, so if you read and loved Latchkey (and I know that there are quite a lot of you that have) do check the options and make your voice heard.
Latchkey has earned a lot of praise since it came out in July, and School Library Journal added a little bit more last month in a blog entry about dark horse candidates that the authors believed to be worthy of consideration for the Michael L. Printz Award for Excellence in Young Adult Literature.
"[W]e're shining some light on Latchkey, the sequel to Archivist Wasp, one of the most original and exciting speculative fiction works we've read this century. And, yes, sequel. Yes, speculative fiction. But this one hews a bit more closely to the conventions of postapocalyptic science fiction than the first volume, which may make it a little less divisive in discussions. Nicole Kornher-Stace has created two powerful worlds separated by centuries but deeply connected. Her characters have immense depth, and their pain is palpable, as is their growth, especially Isabel (who was once Wasp). The rich thematic scope transcends the plot (although the plot is nothing to snooze at): memory and meaning, the transformation of history to story to myth, and the nature of faith collide here, along with the simpler but still powerful story of friendship and coming into oneself and one's place in a rapidly changing world."
For the sake of completeness, and patronizing the saint of lost causes, I'll mention that our zine, Mythic Delirium, which closed last April, is listed in the Locus Poll as an option to choose for Best Magazine, and I myself am an option for Best Editor (!) — I honestly couldn't remember if that had happened before, but a search of the archives over at Descent Into Light tells me that it started in 2017. Nonetheless, I am honored, thank you Locus folk!
#SFWAPro