A surprise final bow for MYTHIC DELIRIUM: Rhysling Award win & World Fantasy Award nomination
I certainly didn't expect, 15 months after shutting down Mythic Delirium, that I was ever going to have more news to share about my dear, departed zine. July proved me wrong.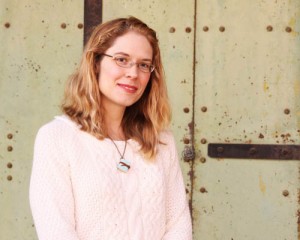 First, let me congratulate Beth Cato, for winning the 2019 Rhysling Award in the short poem category with "After Her Brother Ripped the Heads from Her Paper Dolls," a poem that's as much about the November 2016 election as it is about supernatural vengeance. Well done and well deserved!
Beth's poem is the sixth and final poem from the pages of Mythic Delirium to win a Rhysling Award. I'm delighted we could add this final flourish to the zine's 20-year history. (For the record, the other five Rhysling winners: "Octavia Is Lost in the Hall of Masks" by Theodora Goss, 2004 long poem winner; "Eating Light" by F. J. Bergmann, 2008 short poem winner; "Song for an Ancient City" by Amal El-Mohtar, 2009 short poem winner; "In the Astronaut Asylum" by Kendall Evans and Samantha Henderson, 2010 long poem winner; "The Library, After" by Shira Lipkin, 2012 long poem winner.)
What a wonderful epilogue . . .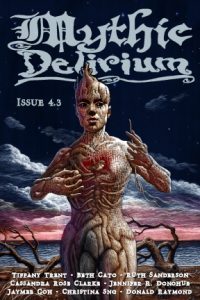 Except, even this wasn't the final flourish. I've been nominated for a World Fantasy Award because of Mythic Delirium.
If the me of 2019 could have traveled back to 1992 and said this to my newly graduated, newly married, newly published self: "One day, you are going to be nominated for the World Fantasy Award for an artistic project you spend 20 years of your life producing . . . and your life will be so hectic that you'll barely have time to acknowledge it, much less reflect on it" — I'm not sure I would have believed me.
Nonetheless, that's what happened, and so to end any further delay, I'm going to flesh out this post by quoting the Facebook announcement I made when I first learned of this honor, as it says the most important stuff I need to say.
And completely unexpected: I am a 2019 World Fantasy Award nominee.

I'm nominated in the "special award non-professional" category alongside bloggers and fellow zinesters Scott H. Andrews, Elise Tobler, Michael Damian Thomas & Lynne Marie Thomas, and Terri Windling. Incredible company.

The awards list says I'm nominated for Mythic Delirium. Because they didn't tack "Books" onto the end, and because the major thing the Mythic Delirium zine did in 2018 was, um, CLOSE … we only put out (our final) two issues … I can only assume that the award nomination is for the twenty-some years I spent editing and publishing this weird little zine … I have been absorbing this all day.

Two years ago, when I was a World Fantasy Award nominee for editing Clockwork Phoenix 5, I talked about how I was standing on the shoulders of the contributors and volunteers who helped. If that was true of a single anthology, just imagine how that translates when you're talking about a magazine that started in 1998….

How do I even begin to thank all the people who made Mythic Delirium possible and shaped its voice and its look? Anita Allen, of course, above all else. Tim Mullins, Paula Arwen Owen, Warren Lapine, Francesca Forrest, Christina Sng, Elizabeth Campbell and at least a dozen others, not to mention hundreds of subscribers and Kickstarter supporters and contributors like Sonya Taaffe, Theodora Goss, Amal El-Mohtar & Jessica Wick, Samantha Henderson, Gary Every, Kendall Evans, Jane Yolen, Joe Haldeman, Neil Gaiman, John Philip Johnson, Barbara Krasnoff, Beth Cato, Jennifer Crow, Virginia Mohlere, Ursula K. Le Guin and hundreds more that let me showcase their wonderful creations in this humble little way….

I had basically assumed that attention spans had long since moved on and Mythic Delirium was already consigned to the immense dust heap of genre history, gone and mostly forgotten. But this tiny zine's history was full of surprises (Want proof? Read this.) and I guess there was one more in store … I'm so grateful to this year's World Fantasy Award judges, and overwhelmed, touched, bamboozled, honored by this nomination.
#SFWApro