Celebrating a SINISTER year
Hello everybody! It has almost been a year since the premiere of the Mythic Delirium Books anthology A Sinister Quartet.
What an astonishing and stressful year it has been — a year of tragedy and resilience.
It was absolutely a challenge through that environment to call attention to the release of this odd and not-so-little book (I mean, at a time when people were shying away from dark fiction, we stuck to our course); but hands down. working on A Sinister Quartet has been one of the most fun and rewarding projects that I have ever been part of. The three top reasons for that were my three collaborators in shaping this extremely strange and haunting piece of art: C.S.E. Cooney, Jessica Wick and Amanda McGee. I could not possibly have recruited a better marketing team.
I would be remiss if I left out the contributions of artists Brett Massé, Jason Wren and Paula Arwen Owen, for making this book lively and bringing its scenes to life.
I have not, as publisher of Mythic Delirium Books, ever made it a point to celebrate book birthdays . . . but you know what, I think it's time I started.
↑↑ click the banner to register ↑↑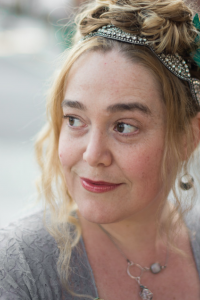 On June 10 at 8 p.m., all four members of the Quartet are going celebrate this monster book's the first birthday and we're giving all of you folks a chance to participate in the virtual fun. We'll get together via Zoom and do our best to amuse and spook each other. Plans are still forming, but we promise it will be a festive occasion.
To take part, register through the EventBrite link so that we can have a safe and secure gathering.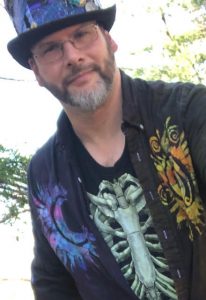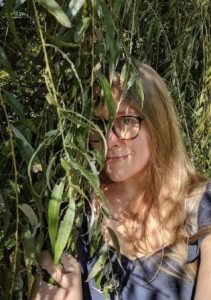 Once again I want to thank C. S. E. Cooney and Carlos Hernandez for making this event possible.
During this virtual soiree, there will (we believe) be food and drinks (and recipes). We will each read favorite passages from each others' works, and there may even be costuming.
I'm holding a giveaway and if you attend, you're eligible: the winner gets a free four paperback set that includes A Sinister Quartet, with a bookplate signed by all four authors, and the three related books Bone Swans: Stories, Aftermath of an Industrial Accident: Stories, and Unseaming. If (as is perhaps likely) the winner already has one or more of these, I will substitute other Mythic Delirium Books titles.
Consider it a door prize!
We've also got the postcards by Paula Arwen Owen that illustrate each story to give away; I've not decided how many sets yet.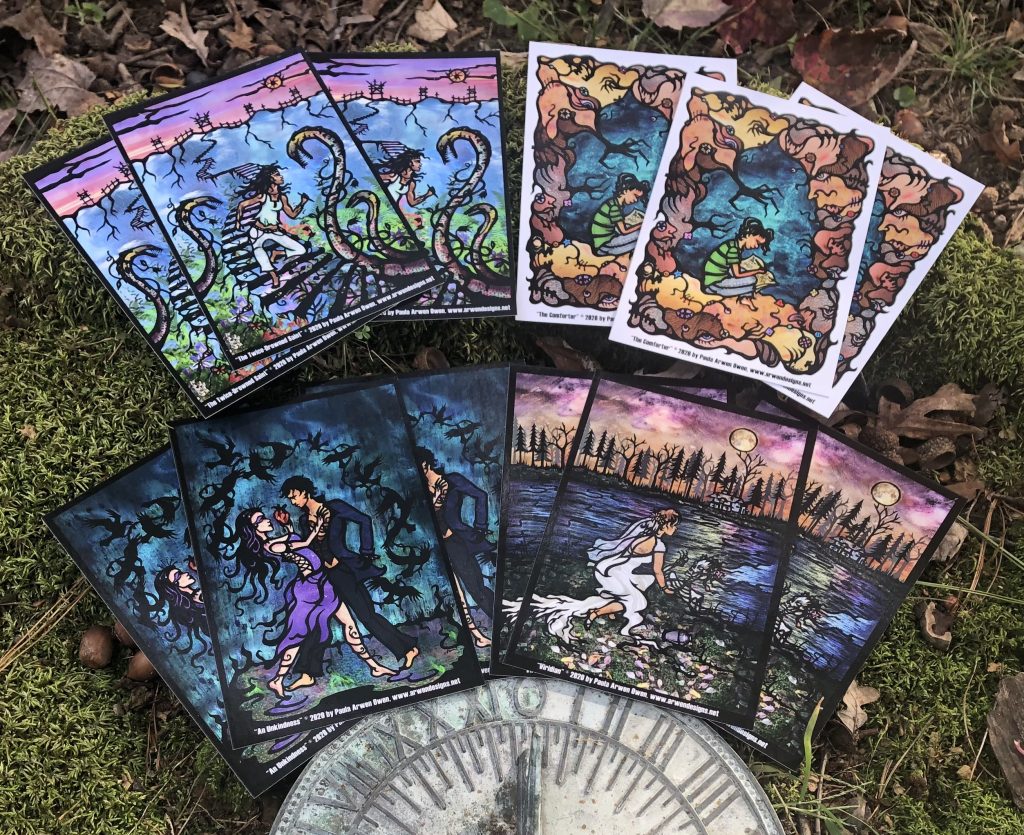 In the meantime, if you still haven't investigated A Sinister Quartet — recommended as one of the best speculative fiction anthologies of 2020 by Locus Magazine — I hope you'll consider it now . . .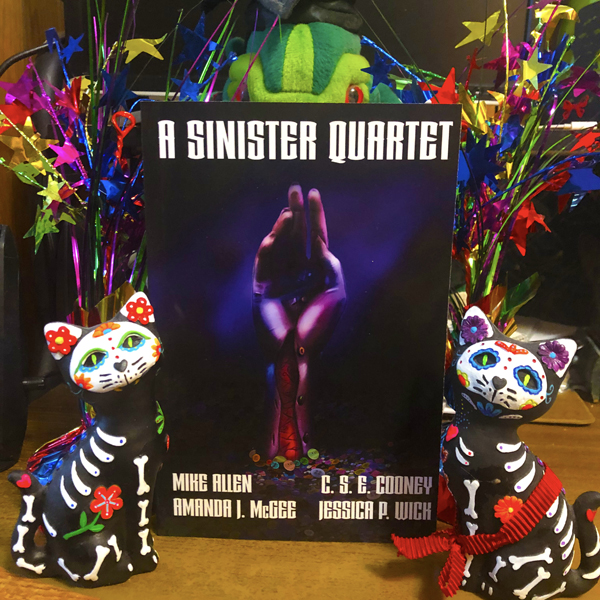 A Sinister Quartet by Mike Allen, C. S. E. Cooney, Amanda J. McGee and Jessica P. Wick

Order from: