In prep for our 25th anniversary, double cover reveals and pre-order links: THE COLLECTED ENCHANTMENTS by Theodora Goss and THE TWICE-DROWNED SAINT by C.S.E. Cooney
Not being someone who keeps close tabs on periodic landmarks in my personal life, it came as a bit of a shock when I realized that next year will mark the 25th anniversary of the existence of Mythic Delirium. This quarter century incorporates all of the gradually evolving phases of Mythic Delirium, from its beginnings as a tiny but mighty twice-yearly poetry zine (which, I'm still proud to say, was ultimately honored with a World Fantasy Award nomination) to its current status as a tiny but mighty publisher of books, ha ha!
For multiple reasons, these past couple of years have been especially challenging for Mythic Delirium, but we hope to come back with an epic flourish in the new year, and this announcement provides proof. In February 2023, we'll be releasing two gorgeous books by authors whom we have wonderful creative partnerships with, C. S. E. Cooney and Theodora Goss. They and we will be in Boston for Boskone to premiere these treasures in person.
Feast your eyes on these spectacular covers that exquisitely embody the words these pages contain.


Claire Cooney's phantasmagorical novel The Twice-Drowned Saint first appeared, in slightly different form, in our 2020 anthology A Sinister Quartet, and generated a lot of buzz. We're re-releasing this wildly imaginative gem as a standalone novel, fully illustrated outside and in by Lasse Paldanius, whose dreamlike cover art gathers the key characters and their destinies in the story symbolically together.

The black-and-white interior illustrations build tension to C. S. E. Cooney's rich storytelling by providing mystical glimpses to the story's key elements or scenes. Combining figurative, abstract and symbolic expression, not only do Lasse's drawings illustrate, but also offer enjoyable visual riddles to the reader. You can solve the visual codes by reading the story.

Available Feb. 7 in trade paperback and e-book editions.
Pre-order The Twice-Drowned Saint
This huge gathering of 24 stories and 49 poems spans the length of Theodora Goss's enchanting career, putting the best of her poetic and moving adventures in magic and her graceful re-imaginings of fairy tales and folklore all in one volume. The Collected Enchantments combines selections from her award-nominated and award-winning collections In the Forest of Forgetting, Songs for Ophelia and Snow White Learns Witchcraft with previously uncollected and all-new creations. This beautiful cover piece from Catrin Welz-Stein perfectly matches the otherworldly yet historically grounded mood and tone that Goss evokes, while interior illustrations by frequent Mythic Delirium collaborator Paula Arwen Owen further emphasize the potent blending of nature, sorcery and storytelling.
Available Feb. 14 in hardcover, trade paperback and e-book editions.
Pre-order The Collected Enchantments
More art from The Twice-Drowned Saint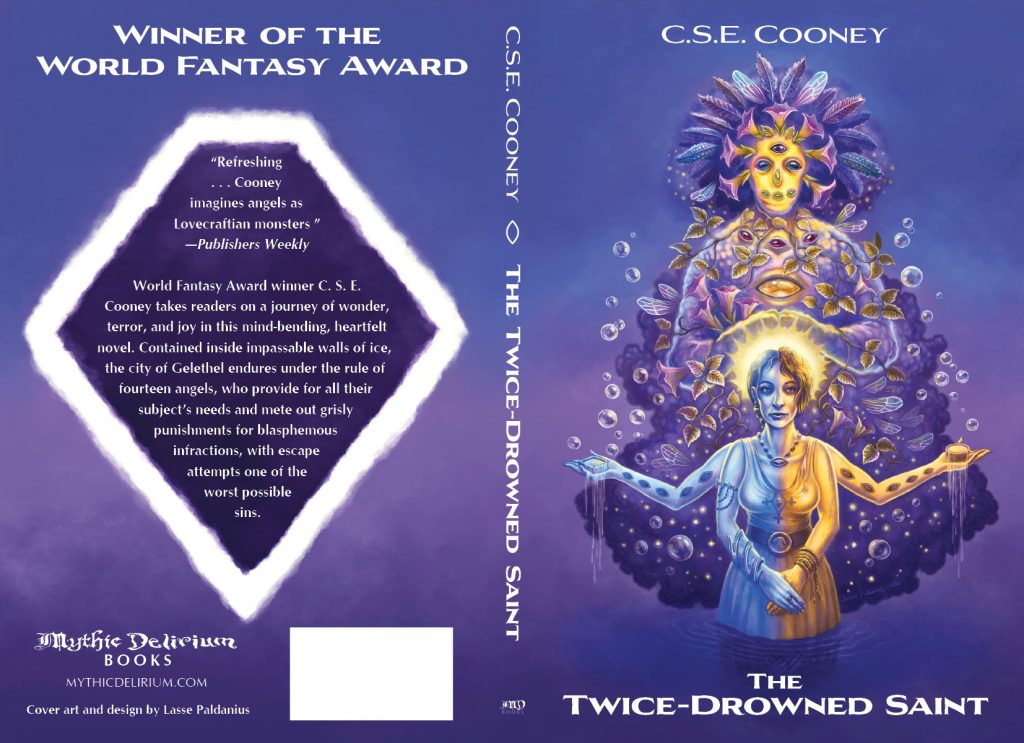 More art from The Collected Enchantments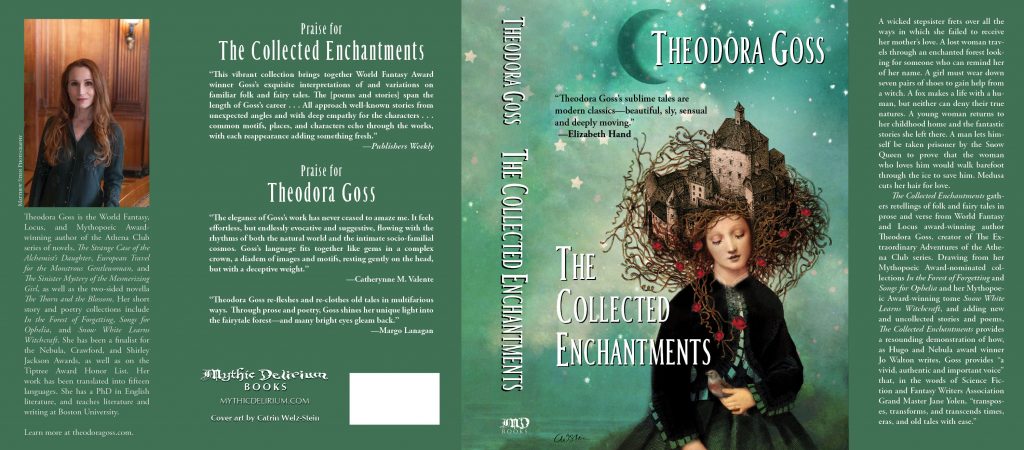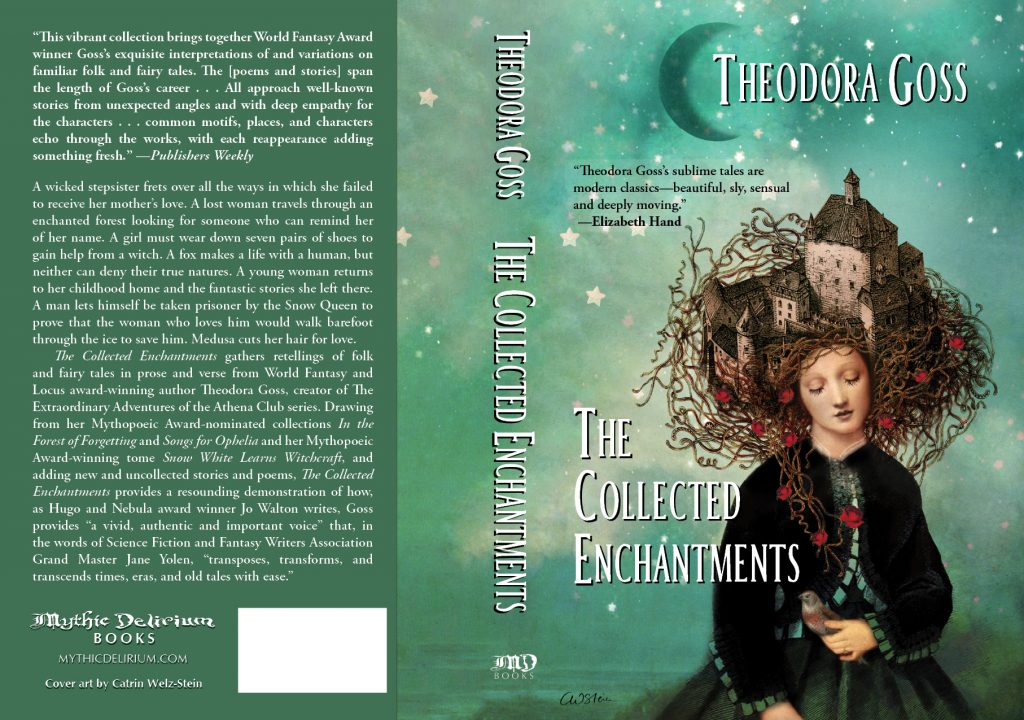 More news to come soon!