PUBLISHERS WEEKLY gives the MYTHIC DELIRIUM anthology a starred review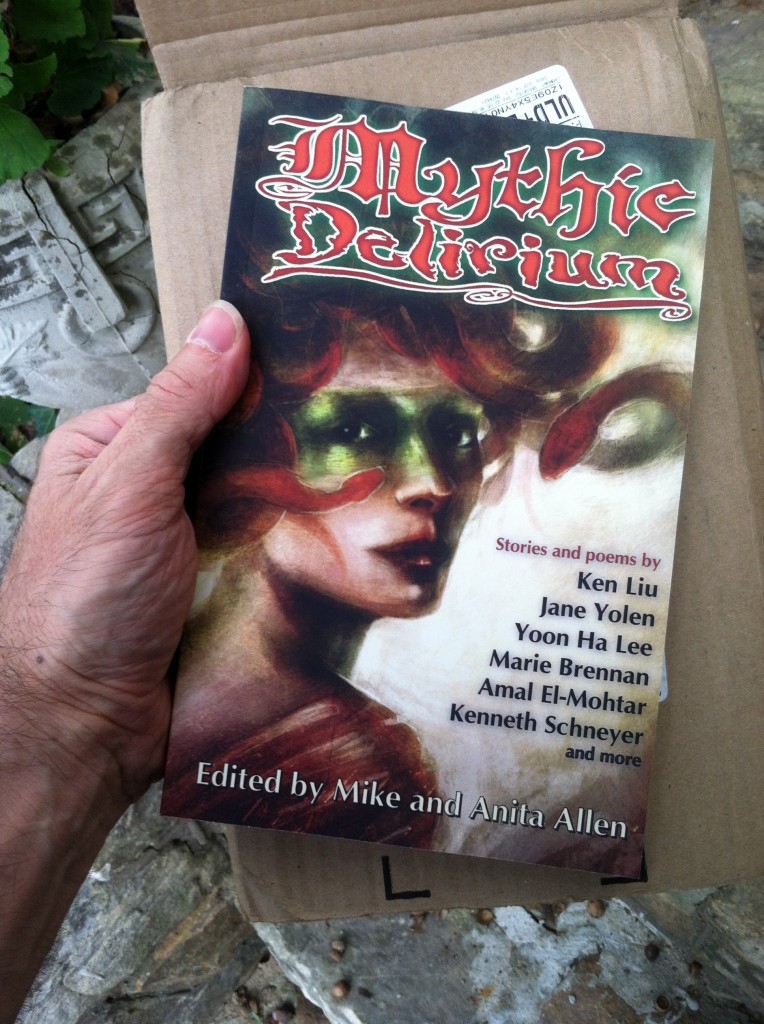 I'm proud to report that the Mythic Delirium anthology, a collection that reorders the first four issues of Mythic Delirium in its new digital incarnation, received a starred review from Publishers Weekly. "Proud" is kind of an understatement, actually. Read on:

Rich word choices and settings that blend speculative concepts with quotidian reality highlight this stellar anthology of prose and poetry from well-known editor Mike Allen (Clockwork Phoenix) and his wife and copublisher, Anita Allen. Imaginative ideas abound, include creating an alternative history for Troy's ill-fated Paris in Marie Brennan's "The Wives of Paris," septuagenarians who think they're Annie Oakley in Patty Templeton's "The Two Annies of Windale Road," and a stunning creation myth in Yukimi Ogawa's "The Giant's Tree." Two of the best narrative poems are "Voyage to a Distant Star," where C.S.E. Cooney tells the plight of an unwilling generation ship, and Lisa M. Bradley's "Backbone of the Home," a haunting tale of a witch who preys upon new home owners. "Maggie's body is a ruined country where everything lovely has been bombed out," from Georgina Bruce's "The Art of Flying," is just one of many lines worth lingering over. This anthology is a winner from cover to cover.

I'm certainly proud to see our editorial efforts so well received, proud to have Anita's name on the cover of this book, and happy to see a crop of new voices — Templeton, Cooney, Bradley, Ogawa, Bruce — have their work spotlighted in such an important venue.

Another thing that perhaps borders on gloating: this review is the second starred review I've gotten from PW this year; the first was for my debut short fiction collection, Unseaming, which will also be launching at the 2014 World Fantasy Convention a little over a month from now. On top of that, this is my third starred review as an editor — Clockwork Phoenix 2 and Clockwork Phoenix 3 also earned stars. (Just to keep things humble, Clockwork Phoenix 4, which is on track to being the most honored of all our books, earned a meh, heh, proving that one never knows.)

It's great to have a sign that, even though we've shifted to a different project, we're still keeping on track.

#SFWApro