New MYTHIC DELIRIUM features, new BONE SWANS review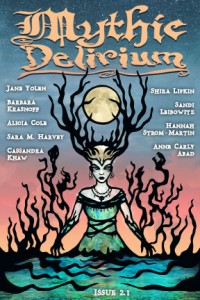 September is here, and this means that we have gifts to share, a new story and two new poems, to help you prepare for fall.

• In "Sophia's Legacy," Barbara Krasnoff shares a sorcerous tale of a chess game played across time, with more at stake than any of the players realize.
• "Four Chambers" by Shira Lipkin examines a torn yet resilient heart, and
• "Dorothy Before Oz" by Jane Yolen both extends and subverts that classic tale.

This concludes our offerings from the July-September issue. If you'd like the bounty of October-December delivered straight to your inbox rather than having to wait four months to get it all, I recommend that you head here to subscribe.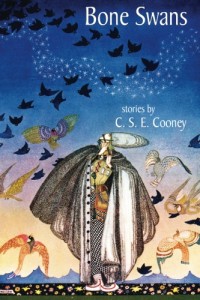 The start of September was made even sweeter for us by this jaw-dropping review of C.S.E. Cooney's Bone Swans by Locus Online reviewer Paul Di Filippo. It's hard to choose what precisely to excerpt:

"This is a strong and enduring debut collection. … [Cooney] surely is embarked on a literary odyssey as rewarding and thrilling as any undergone by her bevy of unforgettable heroes and heroines."

You can read the full review here. (I also appreciate the nod he gives to the accomplishments of Mythic Delirium, a rare but always welcome occurrence!)

Perhaps the aspect that thrills me most is this: in Gene Wolfe's introduction, he suggests that it is impossible to define the style of Claire's stories as anything other than "pure Cooney." Di Filippo, in attempting to quantify what "pure Cooney" is, invokes the New Weird, Robert E. Howard, Tanith Lee, Patricia McKillip, Laird Barron, Peter S. Beagle, Jack Vance, Fritz Leiber, Robert Bloch, R.A. Lafferty, and the movie O Brother, Where Art Thou?

(As Anita puts it, "Everything that's awesome is here.") Given that list, can you even fathom a reason not to give this book a try? Go here to see all the different ways to get it.

#SFWApro