"The Cartographer's Price" by Suzanne J. Willis is an Aurealis Award finalist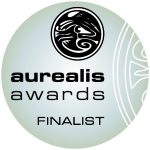 I'm thrilled to report that Suzanne J. Willis's surreal sorcery story "The Cartographer's Price" from Mythic Delirium 3.1 (July–September 2016) is a finalist for the 2016 Aurealis Award for Best Fantasy Story.
The Aurealis Awards recognize achievements in Australian science fiction, fantasy, and horror, with the results decided by panels of judges. The winners will be announced April 14; we wish Suzanne the best of luck.
"The Cartographer's Price" was one of the most popular stories on our site during the latter half of last year. This honor is a great excuse to check it out or revisit it if you've read it already.