99 cent celebration sale of Bone Swans and Clockwork Phoenix 5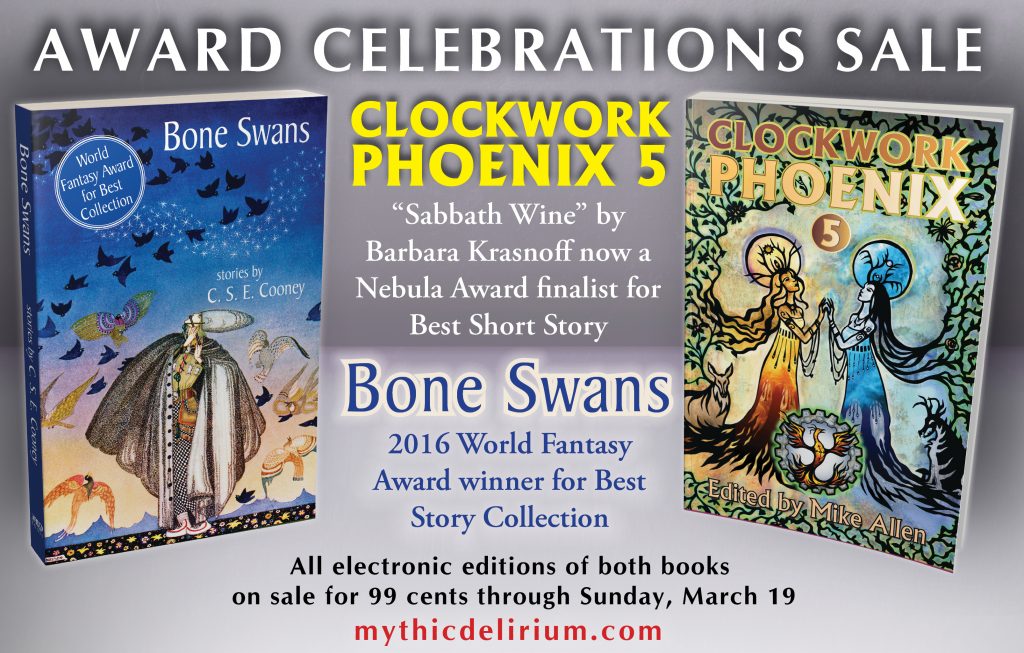 This sale serves as a dual celebration for Mythic Delirium Books.

We're combining a celebration of Clockwork Phoenix 5 contributor Barbara Krasnoff's Nebula Award nomination for her short story "Sabbath Wine" with a too-long-delayed celebration of C.S.E. Cooney's World Fantasy Award win for her story collection Bone Swans.

We've reduced the prices of both ebooks to 99¢ (a $5 discount) and they'll stay that way through March 19.

Here's all the places you can snatch them up:

If you haven't snatched up an ebook copy of Bone Swans already, there's a bonus available for Kindle users. If you own the Kindle edition of Bone Swans, you can download the new audiobook edition read by Cooney herself for the greatly reduced price of $3.49. Talk about added incentive!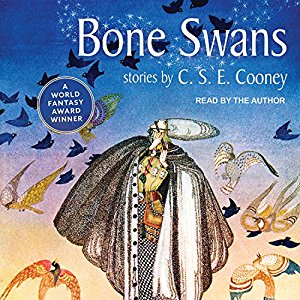 #SFWApro