Salissay's Laundries: a novella from DARK BREAKERS by C. S. E. Cooney, free to read [Award eligibility post]
The time of year has once again come around to remind folks of the original publications produced by Mythic Delirium Books, and in 2022 that's a simple task. (It's also, you know, a great excuse to remind people to check out a terrific, thought-provoking read, in case they missed it, or to revisit a terrific, thought-provoking read, in case they didn't.)
This past February we debuted C. S. E. Cooney's fantastic story collection Dark Breakers, brimming with five luscious tales set in a milieu wherein the world of humans, the world of the gentry (think of the fae in their most powerful, dangerous incarnations) and the world of the goblins all co-exist in the same space, separated by supposedly impermeable magical veils. Naturally, these veils get permeated in the course of these gorgeous, at times eerie, at times romantic, at times heart-moving stories. The debut included a reading and dealer room hand sales at Boskone, our first in-person events as a press since the arrival of COVID-19.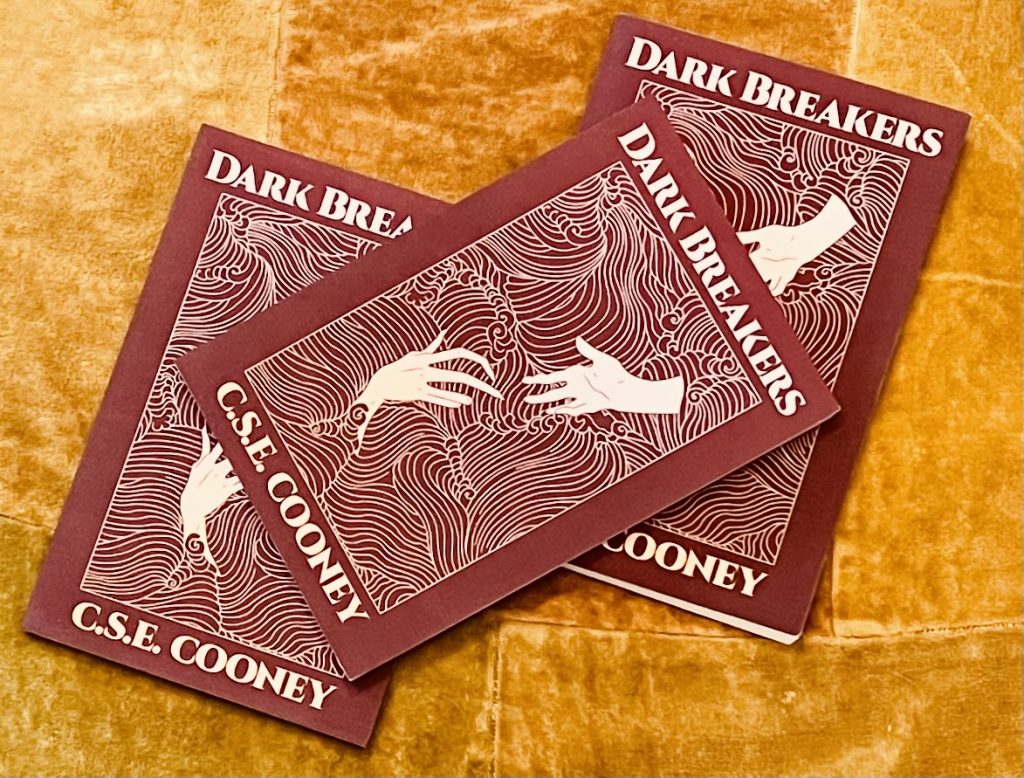 As we've noted before,
Dark Breakers
contains a number of Easter eggs that will be appreciated by fans of her World Fantasy Award-winning debut collection
Bone Swans
.
Dark Breakers was the only book we released this past year. Of Cooney's five stories, three are original to the collection, and one of those, the novella "Salissay's Laundries," we've shared free on our site for all to read.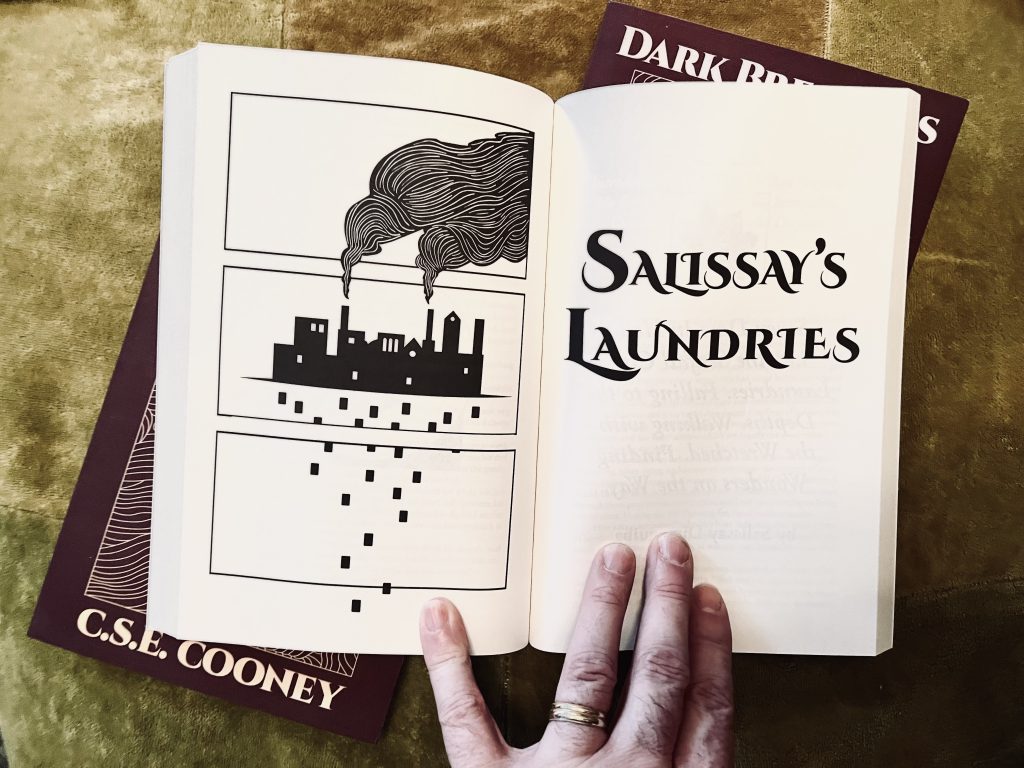 "Salissay's Laundries"
For SFWA members, we've also shared the stories in the Nebula Award forums. Links to everything below:
Novella

Novelette

Short story

"Susurra to the Moon"
We want to play a few extra congratulatory notes for Claire Cooney, because Ellen Datlow selected "Salissay's Laundries" for her
longlist of honorable mentions
in the run-up to the most recent installment, Volume 14, of her
Best Horror of the Year
anthology series.
As with The Twice-Drowned Saint, Claire's short novel included in our anthology A Sinister Quartet, we don't think Cooney precisely intended "Salissay's Laundries" to be a horror tale, but some unnerving events to occur, and it is great to see that acknowledged in such a prestigious way.