A new World Fantasy Award nomination for C.S.E. Cooney: celebratory sale!
This is so exciting! We at Mythic Delirium Books (that is, Anita and I and Sydney) are thrilled that Dark Breakers, our second collection of short fiction from World Fantasy Award winner C.S.E. Cooney, has been named a World Fantasy Award finalist in its own right in the Best Story Collection category!
Congratulations again Claire!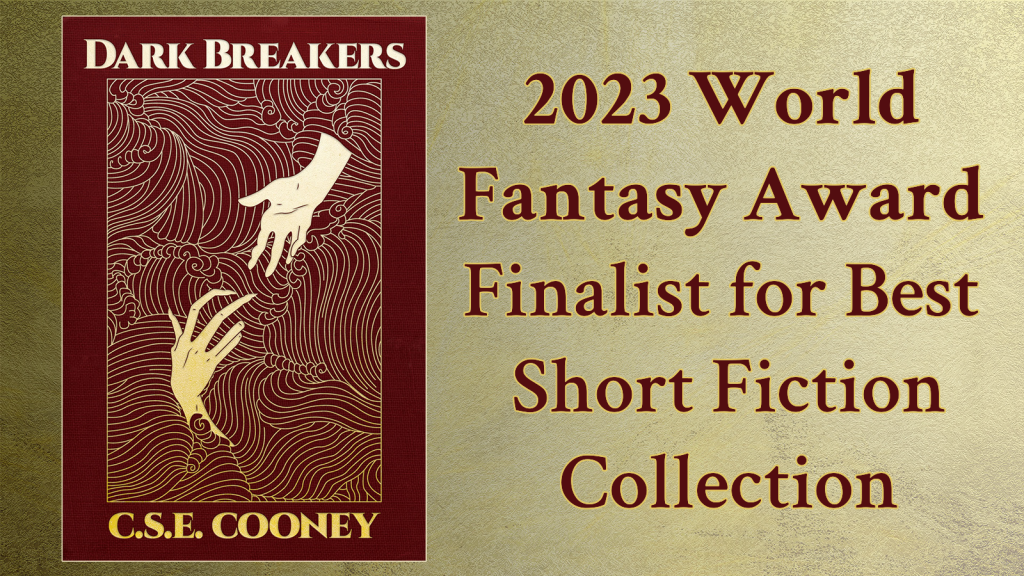 We like to celebrate occasions like this by making our books more accessible — so we have for a limited time made the e-book editions of all Claire's titles with us available for 99¢!
Wondering what the stories in Dark Breakers are like? You can read two sample stories here on our site: "Salissay's Laundries" and "Longergreen."
Get the e-books on special at the links below.